On January 29th, members of the Falun Dafa Club at New York University participated in the spring semester Club Festival at the Kimmel Center in downtown Manhattan. The Club Festival welcomed students back for the semester and helped introduce NYU to all the clubs available on campus.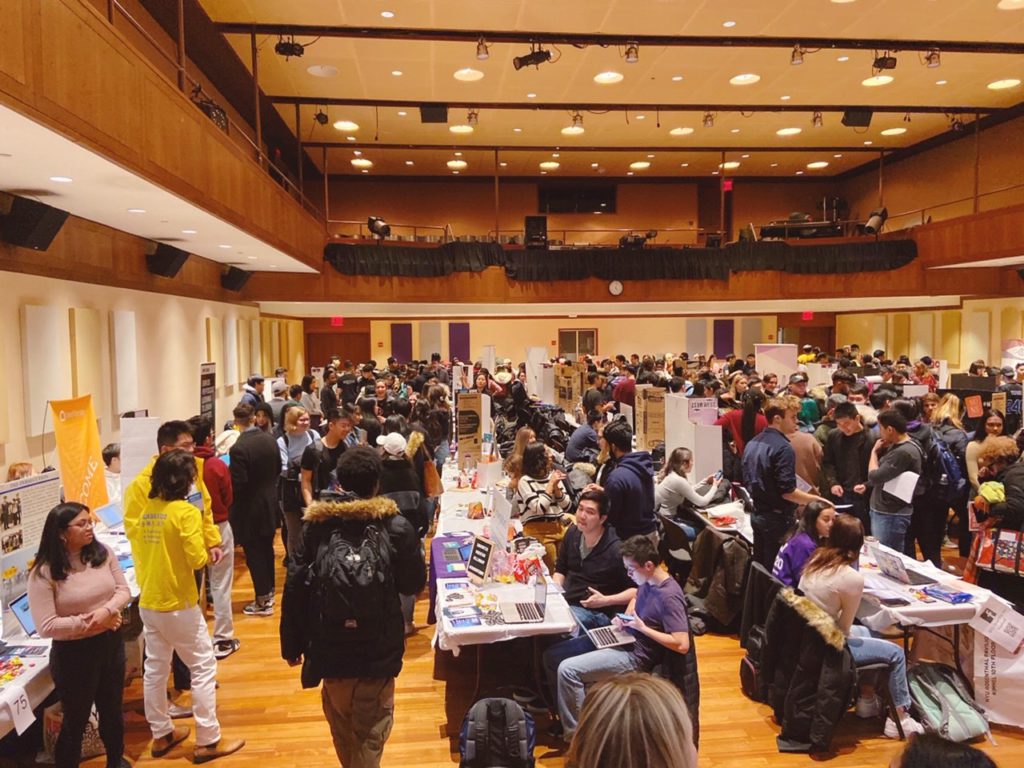 The Falun Dafa Club shared the wonderful practice of Falun Dafa, based on the three principles of truthfulness, compassion, and forbearance, to students walking by. Many students were interested and stopped by the Falun Dafa booth to learn more.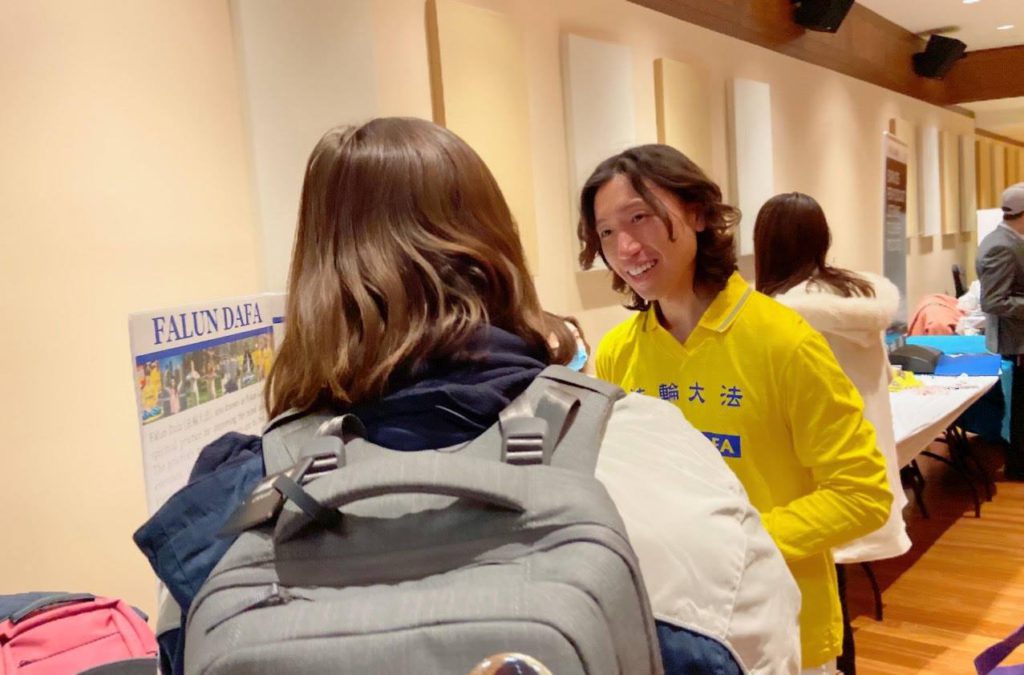 NYU Falun Dafa Club members shared information about the practice, explained the ongoing persecution, handed out flyers, and gifted lotus flowers to students for the entirety of the Club Festival. In the end, the event was a great success for the Falun Dafa Club, as more than 50 students signed up on the interest list!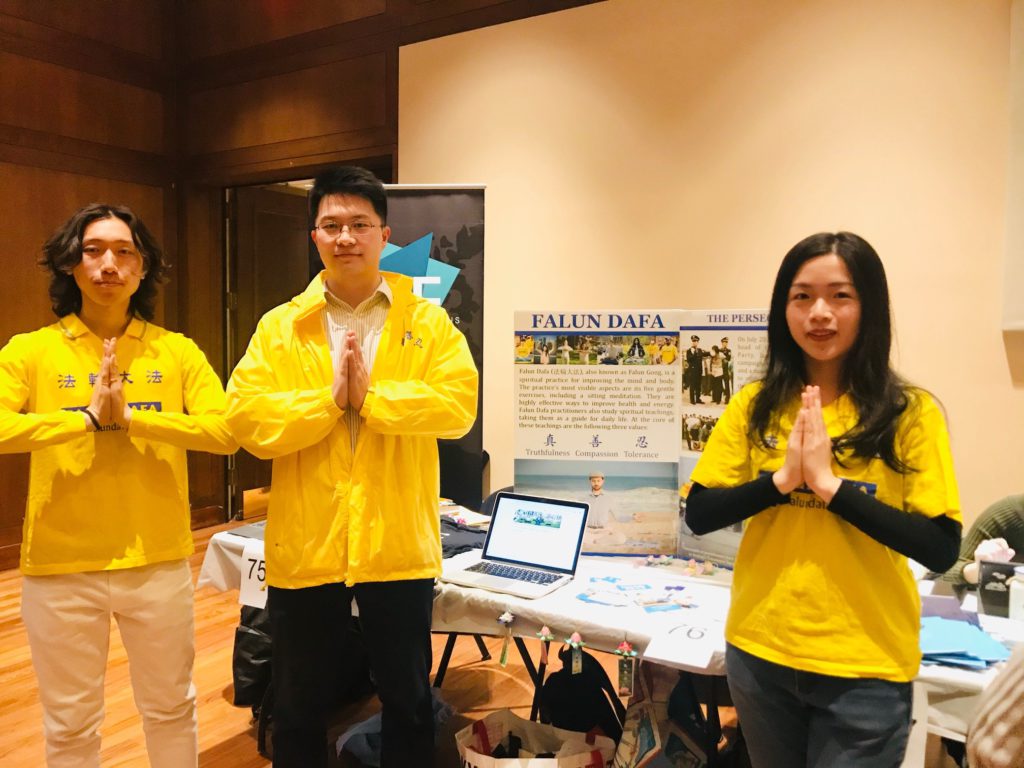 On Jan 30th, the Falun Dafa Club also held their first club meeting and welcome event for the Spring 2020 semester. Students who attended first received a short presentation introducing them to the peaceful practice of Falun Dafa. After the presentation, all the students and members learned and practiced the 5 easy-to-follow exercises of Falun Dafa together. The entire meeting was fun, informative and productive.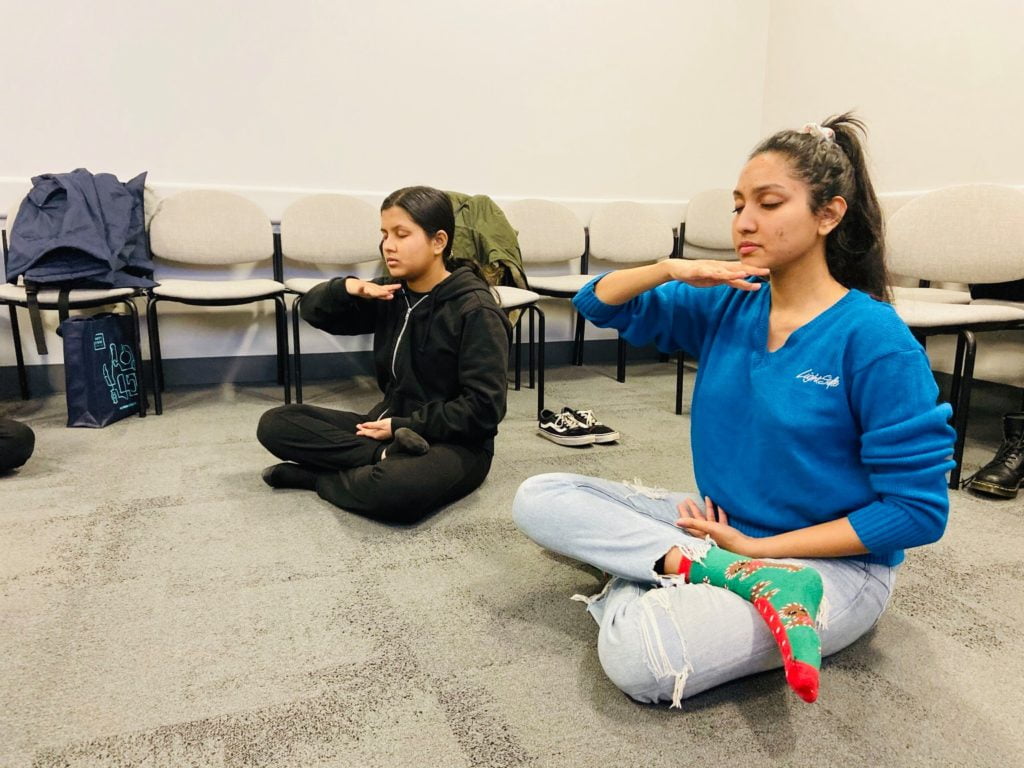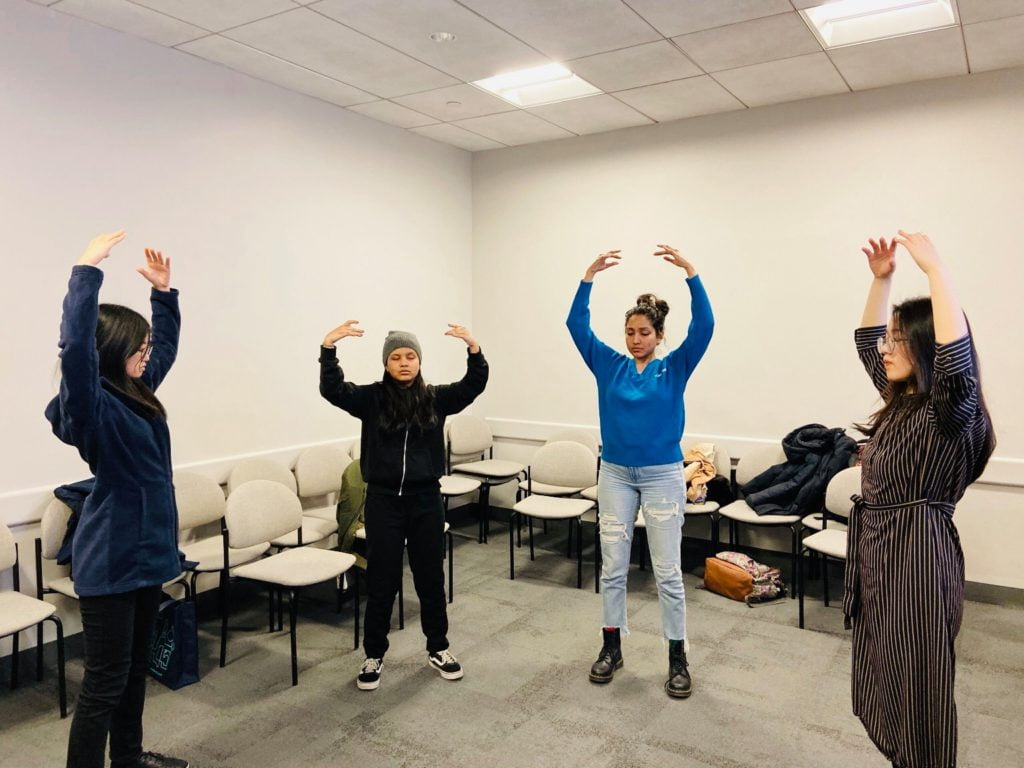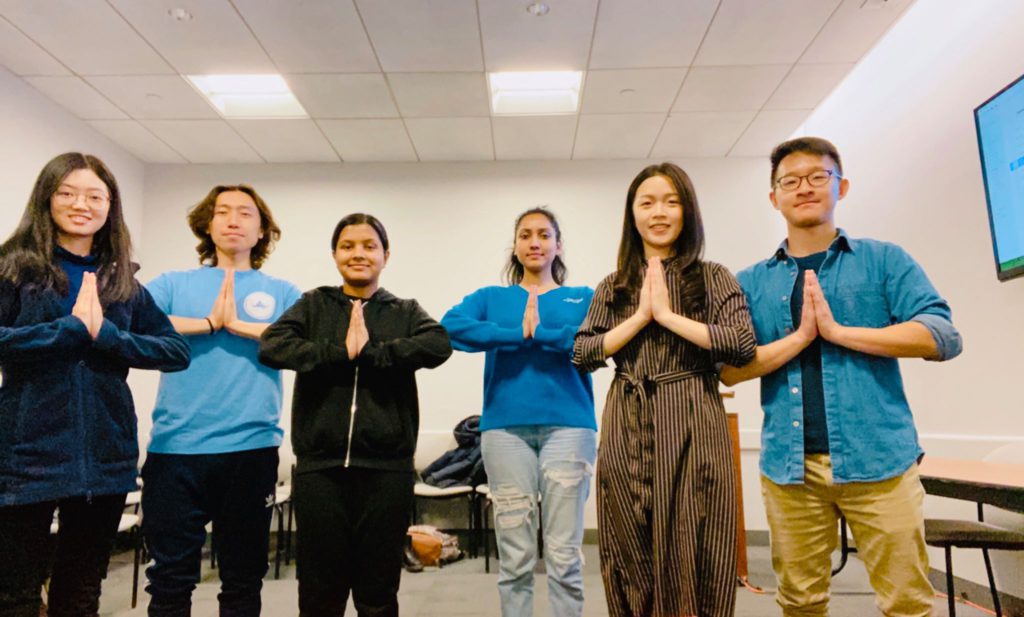 Check out their Facebook page for more! Falun Dafa at NYU 紐約大學法輪大法社