On Wednesday, September 11th, 2019, members of NYU Falun Dafa Club welcomed students to their first meeting of the year! Many students interested in learning more about the peaceful practice joined in on a meditation workshop hosted by the club.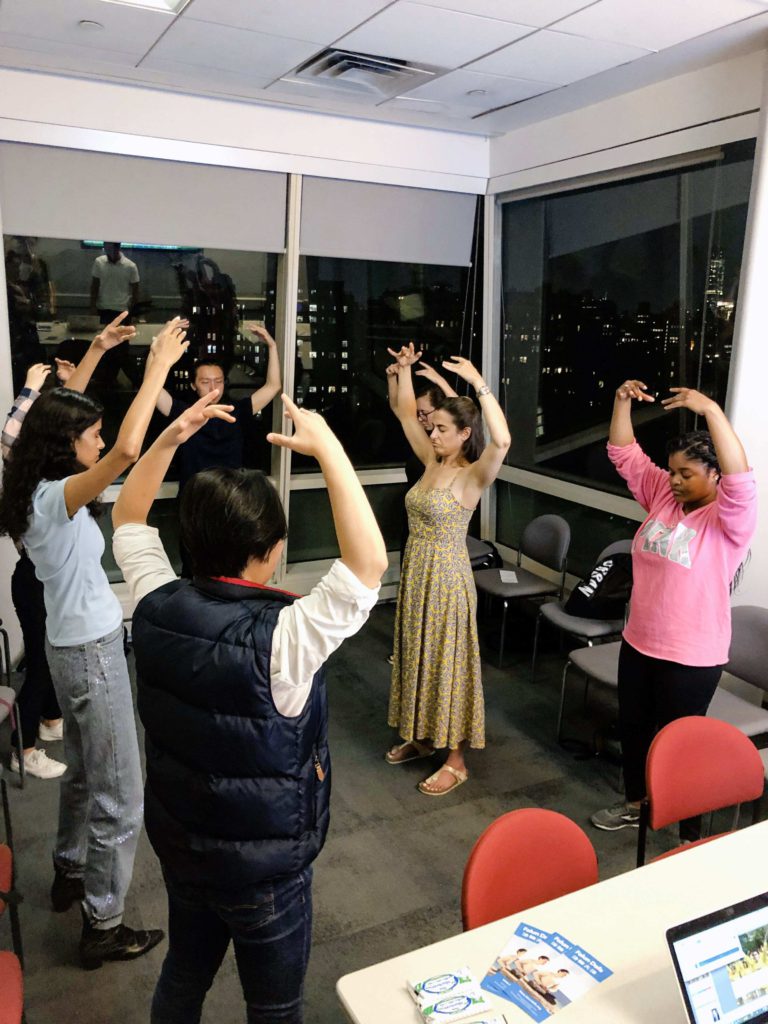 The club first invited a veteran practitioner to give a brief, formal powerpoint presentation on the introduction, history, and exercises of Falun Dafa. After the presentation, all students new to the practice had the opportunity to learn Falun Dafa's exercises with club members.
The new students were very diligent as they learned the standing exercises 1 to 4, as well as sitting the meditation exercise. Most attendees picked up on the exercises and movements very well, including one who was a trained dancer! Another attendee was a student from France and the sister of a NYU student who had received the event invitation.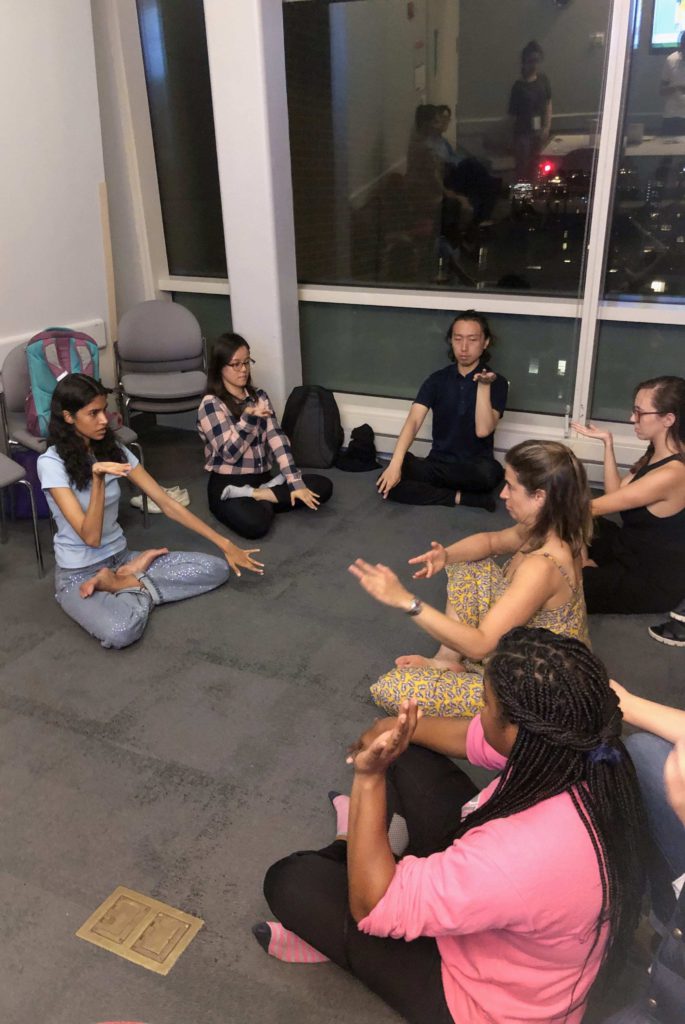 Following the success of their first meeting of AY 2019-2020, Falun Dafa Club at NYU is planning their second meeting and hopes to share this beautiful practice with more students on campus.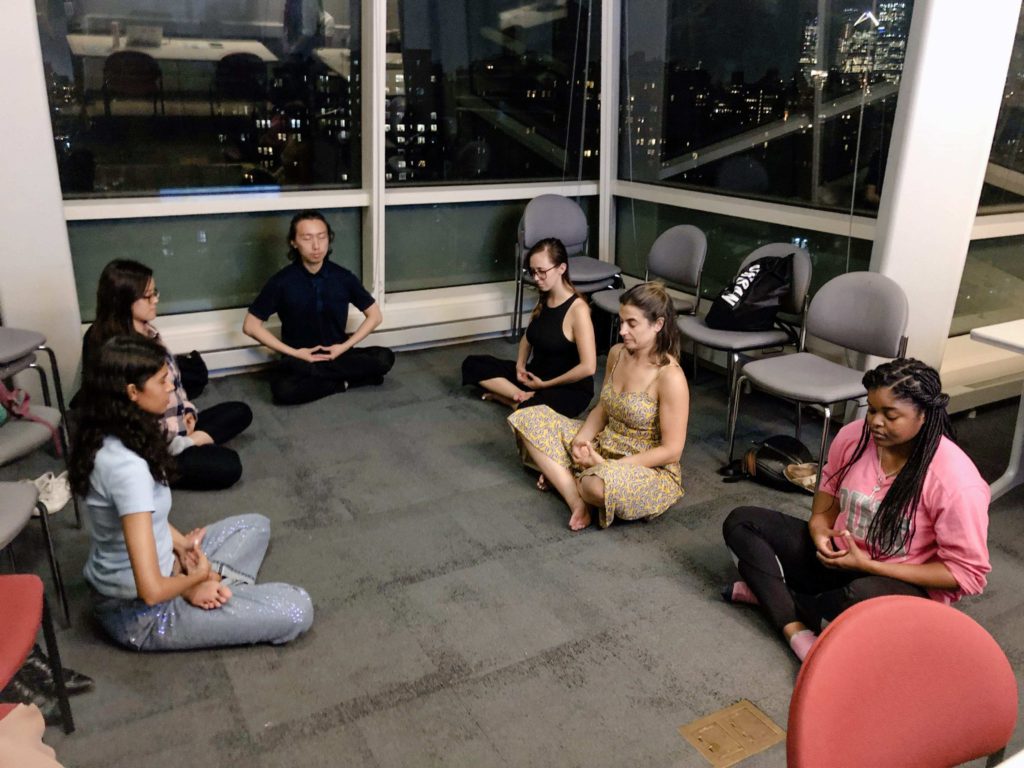 Falun Dafa Club at NYU also held a free meditation session at 6:00 PM on Wednesday (9/18) at NYU Kimmel Center Room 901 and is planning an outdoor Falun Dafa exercise session at Washington Square Park at 8:00 AM on September 20th.
Check out their Facebook page for more! Falun Dafa at NYU 紐約大學法輪大法社