The Falun Dafa Club at University of California, San Diego (UCSD) tables at Welcome Week at the beginning of every fall quarter! Club members pass out flyers and tell incoming and returning UCSD students about Falun Dafa. The club also participates in other student activity fairs throughout the year.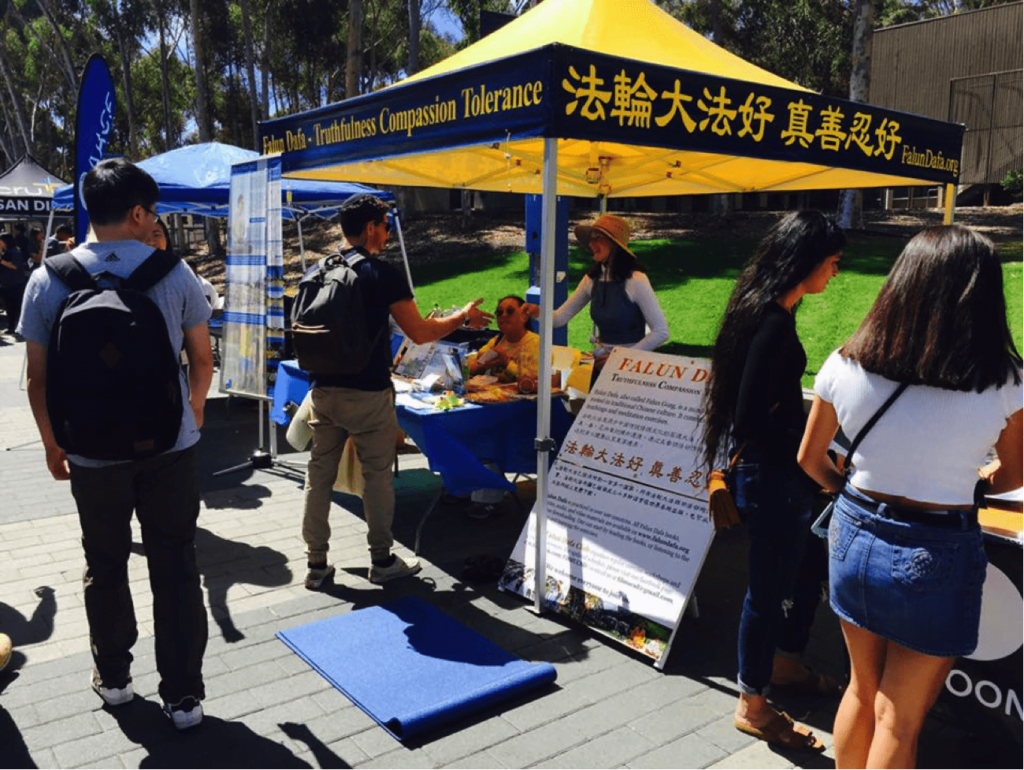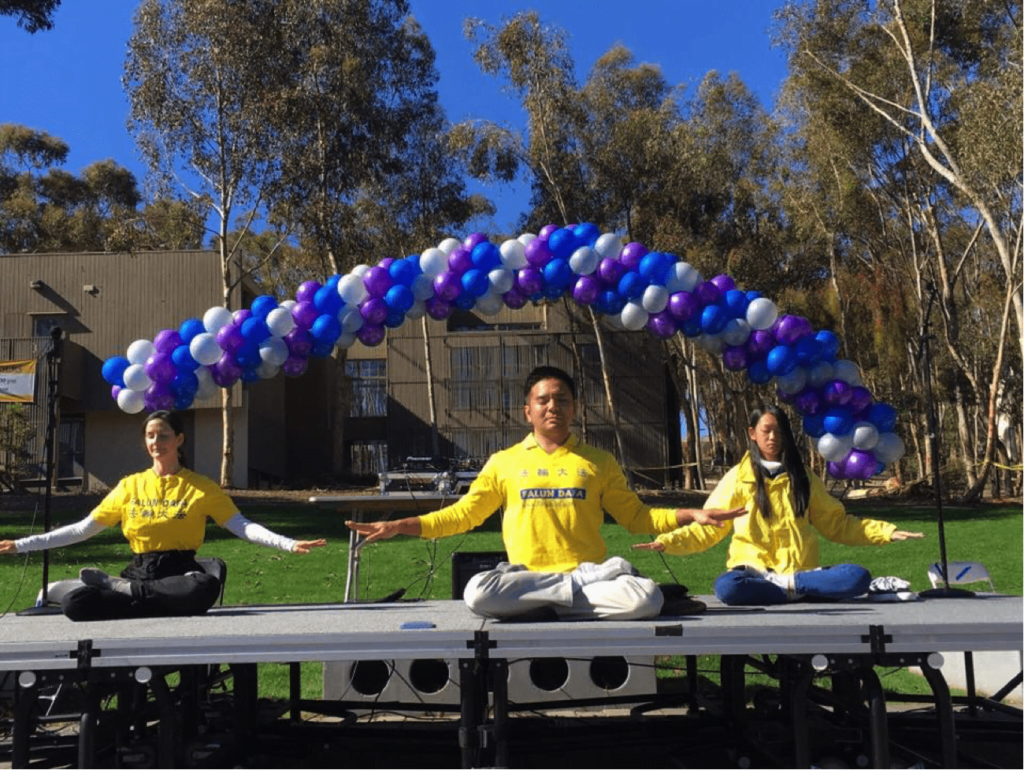 Falun Dafa Club at UCSD also held the Truthfulness, Compassion, Forbearance Art Exhibition on the busiest street of UCSD campus, the Library Walk on April 24, 2018. Many students and faculty members stopped by to learn more about Falun Gong, and many also signed the petition to stop organ harvesting in China. Some students from China spoke with UCSD club members and mentioned that in China, all the textbooks say that Falun Gong is not good and that it is really nice to have the opportunity here to learn about the truth of Falun Gong. Many spectators noted that they appreciated the perseverance of Falun Gong practitioners in the face of this brutal persecution.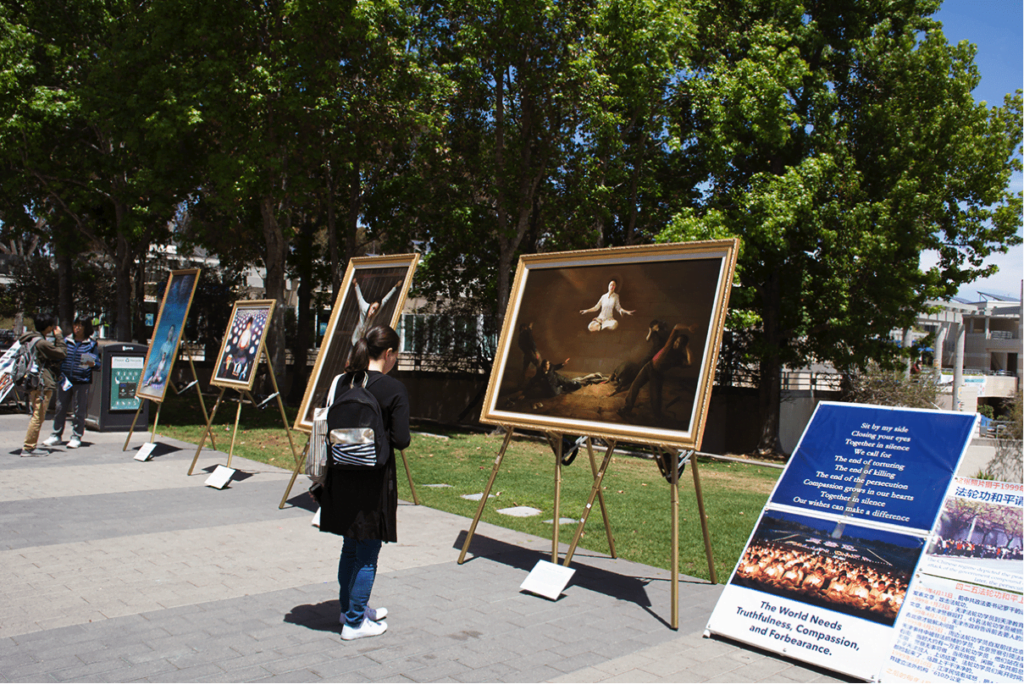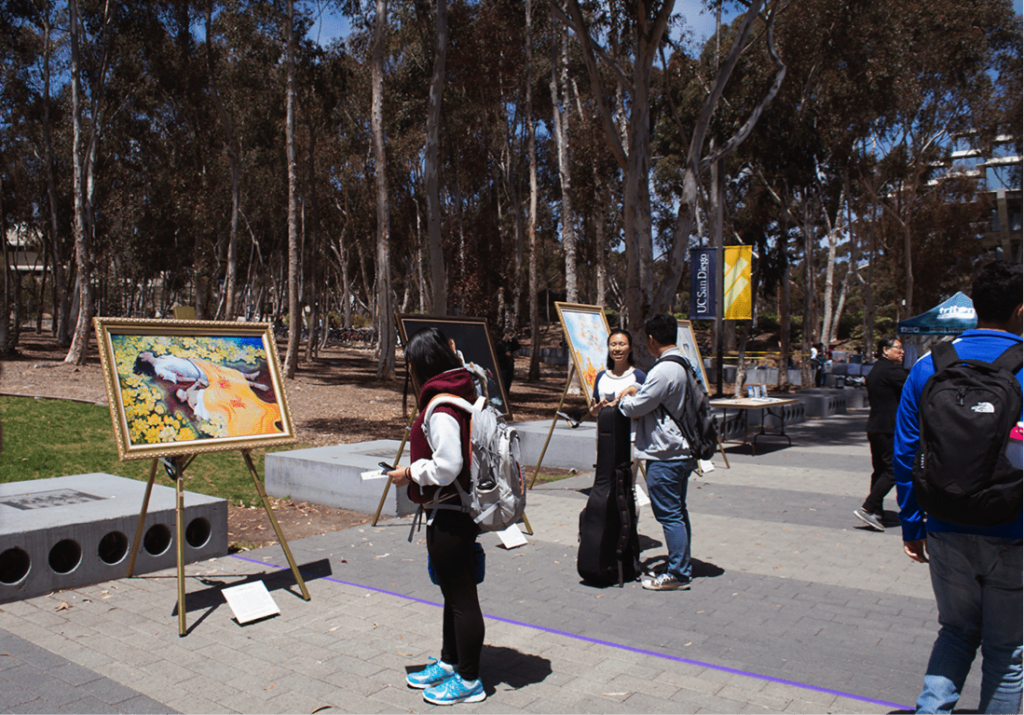 The club also set up banners and a TV set playing a Falun Gong intro video to introduce people to what Falun Gong is, in the biggest dining area on campus, Price Center.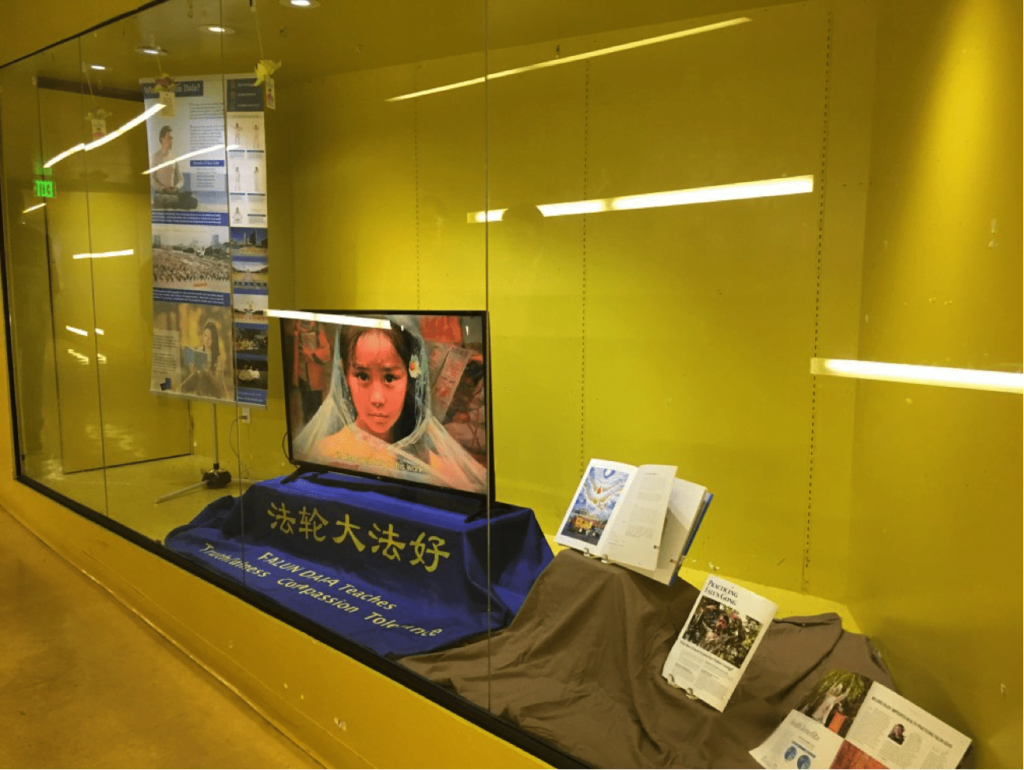 The club has held several movie screenings on campus since 2016, including Free China, In the Name of Confucius, Human Harvest, and Ride To Freedom.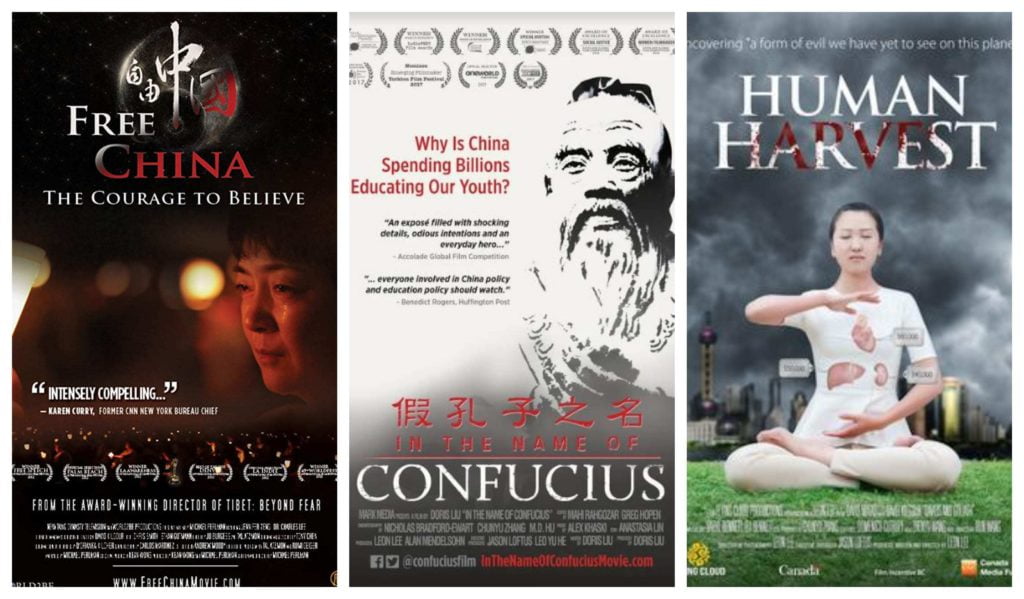 At each movie screening, the club able to introduce UCSD students to Falun Gong and raise awareness of the human rights violations against Falun Dafa in China. Falun Dafa Club held a 3-day screening of In the Name of Confucius in 2017. After one of the screenings, a girl in the audience asked if there was anything she could do to help stop CCP infiltration in the U.S. and she really wanted to learn more about Falun Gong.
In 2017, the club held a discussion panel with David Kilgour and David Matas on organ trafficking crimes in China. Kilgour and Matas spoke at the UCSD event along with California State Senator, Joel Anderson as part of a 2-stop speaking event hosted by the International Coalition to End Organ Pillaging.
Check out their Facebook page for more! Falun Dafa Club at UCSD