On Saturday, February 6th, Students for Falun Gong and 14 Falun Dafa Clubs across North America hosted an online screening of the award-winning documentary Up We Soar. The event was attended by over a hundred people and featured a live Q&A with the protagonist, Fuyao Li.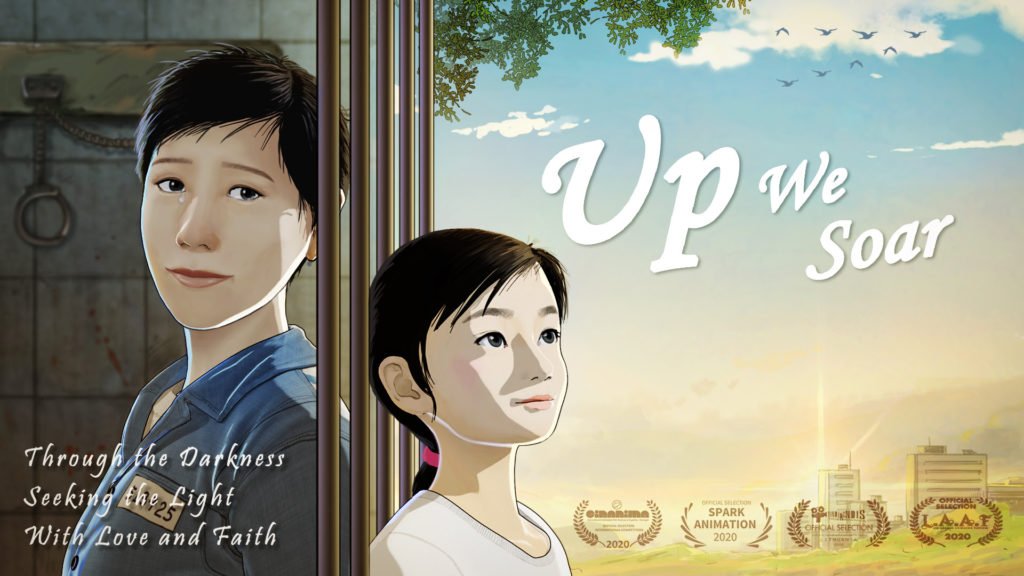 About the Film
Up We Soar is set in modern communist China. The story's protagonist, Fuyao Li, is seven years old when her parents are arrested and thrown into prison for practicing Falun Gong. Fuyao's mother is fired from her job as a teacher, her father loses his job as a news anchor, and both are illegally detained.
Fuyao lives an unstable life with relatives and is bullied and humiliated by her teachers and classmates, who believe the Chinese Communist Party's propaganda that demonizes Falun Gong practitioners. Despite all the trauma and hardship, Fuyao finds courage and inspires her hesitant mother to persist in her faith. Her mother, in turn, finds her inner strength and they find extraordinary means to connect through the iron bars and grow together.
Up We Soar portrays a true story of courage, love, and perseverance even in the darkest of times and brings to life a moving story of inner strength and the boundless human spirit.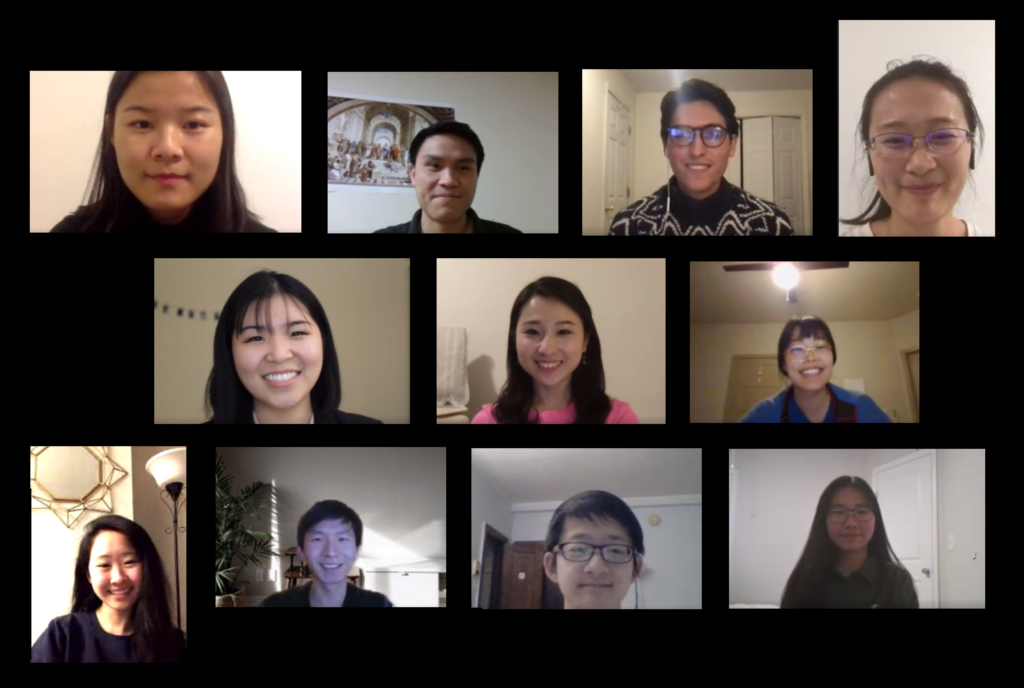 Protagonist Fuyao Li (center), Q&A host Megan Wang (center left), and Falun Dafa Club presidents from 9 universities across North America take a picture together following the screening.
Conversation with Fuyao
After the screening, audience members had the unique opportunity to directly ask Fuyao Li questions about her touching story. Many were inspired by the extraordinary resilience she had at such a young age.
Fuyao credited her persistence to witnessing her parents' and other Falun Gong practitioners' perseverance in upholding truth. She also found inspiration from Falun Gong's founder, Mr. Li Hongzhi, and through following Falun Gong's principles of Truthfulness, Compassion, and Tolerance.
When asked if she regretted telling her mother to persist in her faith, Fuyao said, "I don't regret telling my mom to persist in her faith; you'll never regret upholding what is right… I asked myself this question many times as an adult, [and] I think the true regret would have been not telling my mom to persist."
The audience also asked Fuyao about her parents' current situation. Her mother was imprisoned for seven years and her father was detained for one year in a labor camp and for four years in jail. After that, he was unable to return to the news industry and was forced to work odd jobs for a living. Fortunately, Fuyao's parents managed to escape to America and have found new jobs. They now live in New York.
Fuyao was very thankful to be able to share her story with the audience and noted that her story was only one in tens of thousands of other such stories. She noted many people have been persecuted in China, including students during the 1989 Tiananmen Massacre, along with other religious groups and minorities such as Christians, Tibetans, and Uighurs.
She added that "many Chinese people hope that CCP will collapse. China is a country with 5,000 years of rich civilization and traditions and it has always been open-minded, allowing for different faiths, up until the Chinese Communist Party (CCP) took power. "
Fuyao was also thankful for America for allowing her and her family to freely practice their faith. She hopes that one day Falun Gong practitioners in China will also be able to freely exercise their faith. When asked what people outside of China could do to help those with stories like hers, Fuyao said it was to uphold freedom:
"I hope for an environment of freedom, where people will be allowed to truly think for themselves instead of letting the government decide what is right or what is wrong."
Before the session ended, Fuyao left the audience with an inspirational message:
"Don't give up hope and be persistent in what you believe… maintain your faith and do what is right. You will not regret it. Justice may be late, but it will never be absent."
Words from the audience
Before the night ended, audience members thanked Fuyao for spending time and sharing her story with them.
Li, thank you for your tremendous courage and the courage of your parents!
Thank you so much for sharing your story. Truly amazing, eye opening and inspiring!
This film is really touching. I really appreciate this production, your and your family's courage and generosity, and your willingness to raise awareness of all human rights violations in China.
Thank you for being strong and willing to share your story. It will produce good things and elicit change in the world.
You have reignited and strengthened my own faith, thank you so much for being a beacon of light in this world 💗
Watch the full Q&A: Up We Soar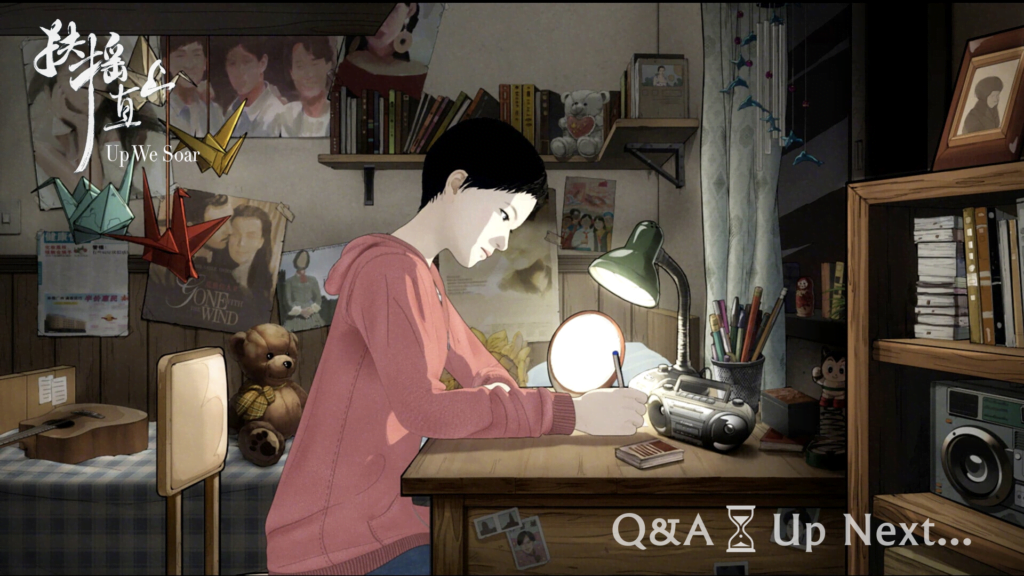 Read more about Fuyao's story on FalunInfo.net