The Falun Dafa Club at The University of Sydney (USYD) holds weekly meditation meet-ups on campus for Sydney uni students. At these meetings, students can perform Falun Dafa's four gentle standing exercises and one sitting meditation exercise and learn more about the ancient self-cultivation practice.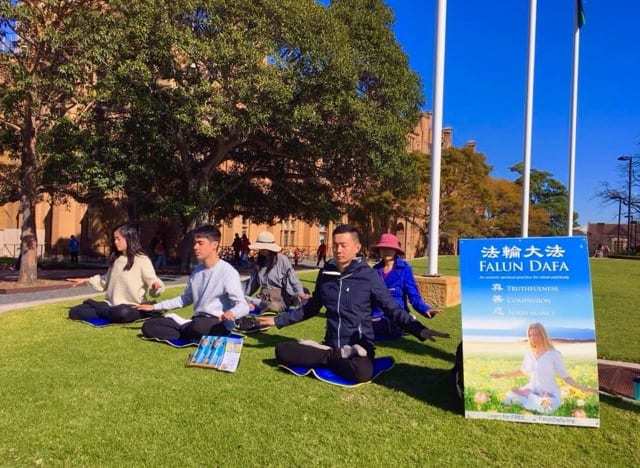 Although USYD does not have a particularly large Falun Dafa club on campus, those who do join the meet-ups all have a very positive experience. Past participants have mentioned that they find the sessions very relaxing, and that they finish feeling rested, focused, and refreshed for their other classes. Usually by the end of the school year, the group has grown quite close and the members love to share tea time together and talk about any challenges they have.

As a Sydney uni organization, the Falun Dafa Club takes part in Open Day and Welcome Week events. In their most recent welcome week of 2019, they had a performance opportunity in which the club had an on-stage Falun Dafa meditation exercise demonstration and a singer perform the song 'Courage to Believe'. The Falun Dafa Club also participated in International Movie Night, where club members had the opportunity to meet and chat with people about the practice while they learned to fold origami lotus flowers and hear about its symbolism.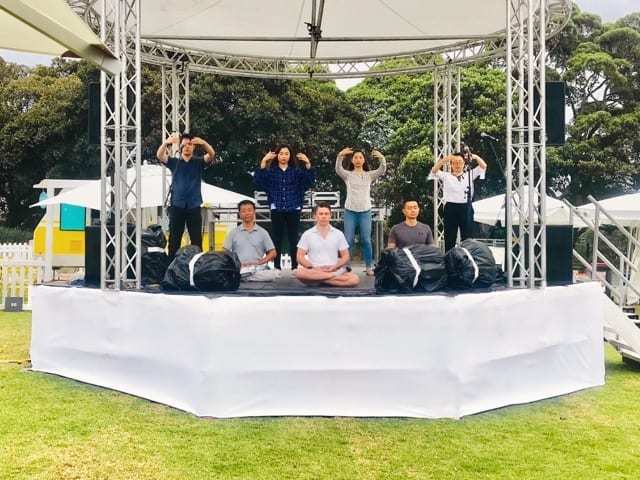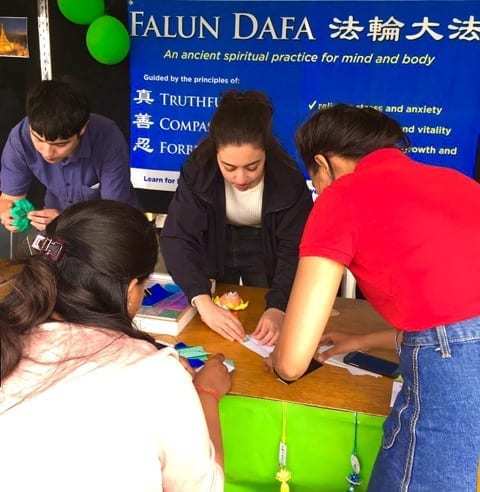 Some stand out moments in the Falun Dafa Club at USYD's campus presence include when they do outdoor exercise demonstrations on campus and hold stalls during uni events. A large percentage of overseas Sydney Uni students come from China, and the simple fact that Falun Dafa is being practiced freely and even holds an official stall at Sydney's top university is big news for them. Although they are often too afraid to publicly join the club, many mainland Chinese students have approached club members with questions, and others even saying that they are practitioners or that they know about the unfair persecution.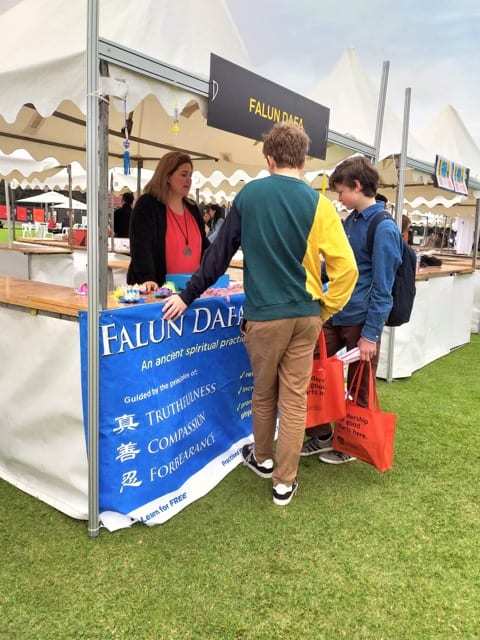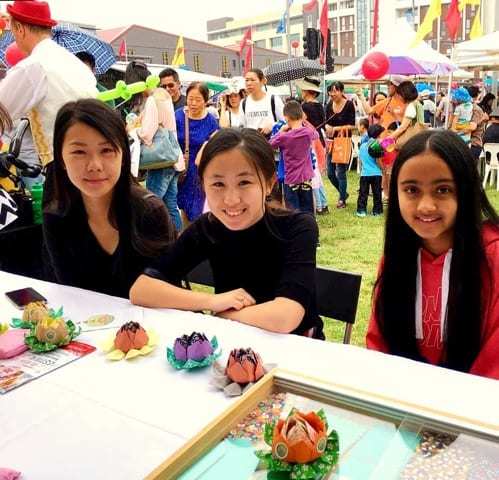 Check out their Facebook page for more! Falun Dafa Club USYD